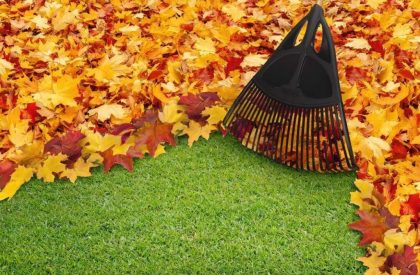 Spring is the time to bring your yard back to life. A great spring clean-up crew can help put the early shine back into the landscape you love. The professionals at Wildgreen Landscaping focus on your property's specific requirements to ensure the best outcome of your clean-up.
Most properties will require lawn dethatching in the spring to ensure the grass gets a good, healthy start to the growing season—excess thatch can cause problems such as pest infestation, root desiccation and lack of oxygen to turf roots.
Fall's strong winds and cooler weather mean clean-ups as well, where we remove all materials that accumulate, including fallen leaves and storm debris. Preparing your landscape for the harsh winter conditions is the first step in making sure your yard will thrive come springtime. Wrapping sensitive, finicky shrubs and trees can make the difference in their survival throughout the cold winter months.
Did you know that over the winter months, the decomposing leaves buried under the snow will form mold spores? These spores, when disturbed and released into the air in the spring, can cause sinusitis, sneezing, stuffy nose and itchy, watery eyes.
Both spring and fall clean-ups are a necessary evil that act as bookends to your seasonal maintenance and landscape development plans. If you are looking for an experienced Halifax area company to do the work for you, look no further than Wildgreen Landscaping.
Hedge Trimming
Shrub Trimming
Weeding and edging garden beds
Cutting back perennials
Cleaning up fallen leaves and winter debris